The Starybelly Jam Festival returns to Crawford Bay! July 28-30, 2023!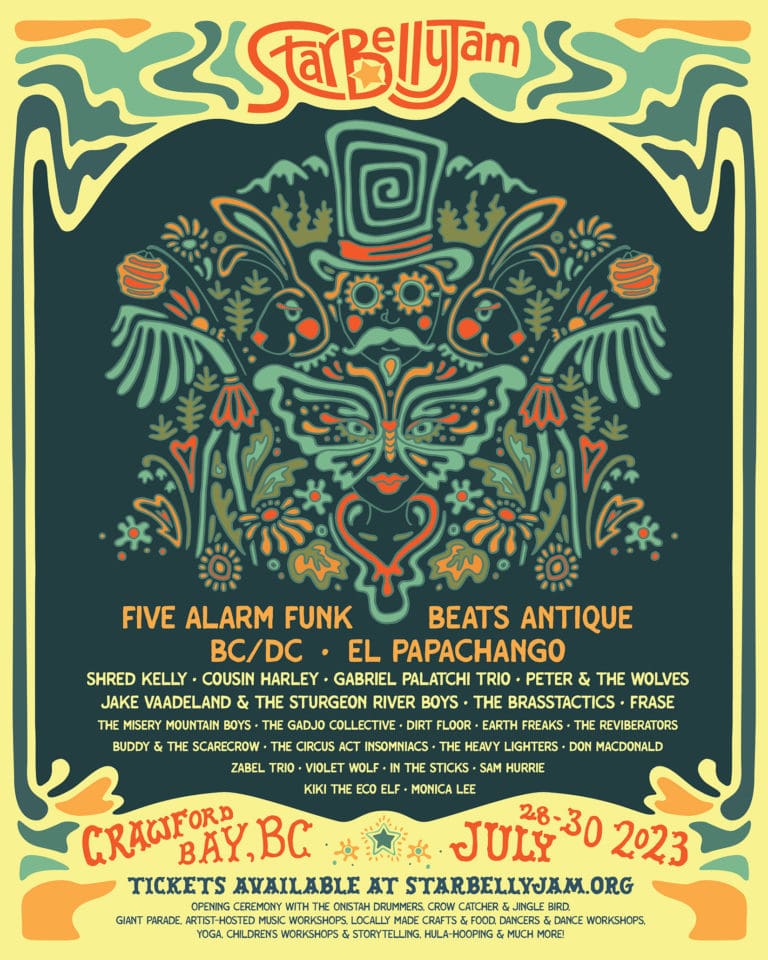 One day right before the new millennium, some of our culturally creative citizenries were hanging out at Starbelly Beach, twiddling their toes in the water and basking in the sun, wondering what they could do to liven things up around here and celebrate how wonderful it all was. It must have been an idea whose time had come because one thing led to another and before anyone realized what was happening, Starbelly Jam Music Festival was born!
It was a good thing those original dreamers had spent so much time in the sun and didn't know just how much work it was going to be, or it might not have ever happened! It took a dedicated core group of organizers, a small army of volunteers and a mountain of materials to pull it off — but when it was done everyone knew something very, very special had happened.
Starbelly Jam continues to be put on by a community-minded group of volunteers, from the tireless core committee to the many other local people who freely give their time and expertise to make this THE cultural event of the year for the East Shore. This is our big chance to throw a party we'll all talk about for years, and our chance to invite some great musicians and entertainers to visit us, instead of us having to go elsewhere to see them! And, of course, to have you and all the other exuberant and appreciative aficionados of music and fun join in from all around the Kootenays and beyond to make it perfect.
Visit the Starbelly Jam website for more!
Subscribe
Subscribe to the Crawford Bay Market, and receive our weekly flyer, and all our latest news and updates direct to your Inbox!